Buchholtz relay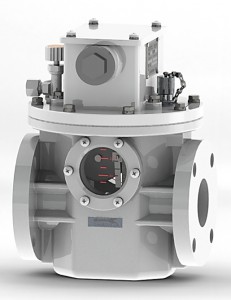 The protection relay which prevents a transformer accident
This relay is installed between the main unit of the transformer and the conservator in order to protect the transformer and detect an accident of internal mechanism.
The relay is provided with the first contact (slight failure contact) that is operated by gas to be generated by a slight accident and the second contact (serious failure contact) that is operated by an oil flow to be generated by a sudden pressure rise.
Optional Extra 
ⅰ) Gas Collector
It is a device gathering the resolution gas generated in transformer through a pipe from gas release valve of Buchholz relay.
ⅱ)Test pipe and Test pump
These are pipe attached inside the Buchholz relay and manual air pump for testing contact movement by blowing compressed air from the outside as it is installed.